FFDC offers comprehensive training opportunities through well planned and professionally managed training courses not only on the theoretical aspects but also on the commercial processes on most modern laboratories and pilot plant.
FFDC has perfected the art of introducing and absorbing new technologies within organization itself. It makes use of audio-visual equipments, well designed lectures and work books.
The teaching methodology comprise lecture cum demonstration, discussion followed by practice sessions and field visits. With the ncreasing awareness of essential oils has been kept an integral part of our training.
Human Resource for Training
FFDC have well qualified scientists / trainers having vast experience in the field of their specialization. Besides, the faculty available at FFDC, eminent faculty from Regional Research Laboratory – Jammu, CFTRI – Mysore, BHU – Varanasi, HBTI – Kanpur, CSAU – Kanpur, NBPGR – Delhi, CSIR Complex – Palampur etc. have been co-opted in these training programmes on need based concept. Services of International and National Experts visiting FFDC is also made available for these programmes. The training programmes offered by FFDC are Shop Floor Practice oriented Entrepreneurship Development Programme, Specially tailored programme on Project Training and Technology Upgradation.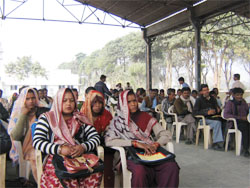 Information & Documentation
The FFDC Library has highly specialized collection which is closely linked with the training programmes and research conducted by the Fragrance & Flavour Development Centre. It also houses reference volumes on Essential Oil, Cosmetic, Fragrance & Flavou
The library subscribes to periodicals / journals both national and international. Library also has standards on essential oils both national and international.
Activities
Dissemination of information for entrepreneurs & trainees of essential oils, fragrances & flavours
Organization of training programme
Sale of products resultant to training and development work
Organizing seminars / workshop / exhibition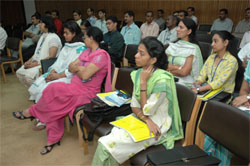 Facilities
The Library collection includes books, directories, reports, periodicals, newsletters, working papers, videos, CDs on essential oils, fragrances & flavou The division is also equipped with audio-visual aids and compute Internet & E-mail facilities have been made available at Extension Unit, Kanpur.
Participants would be provided boarding and lodging facilities free of charge. Separate accommodation is available for ladies. However, participants may also make arrangements to stay outside if they so desired.
Services
Incharge/Head of Division
Mr. A. P Singh
Asstt Director (Info System)
E-mail : amod.ffdc@gmail.com